Complete Back Pain Treatment Clinic near Chatswood
Kinetic Sports Chiropractic is a Chatswood-based back pain chiropractic clinic committed to providing the best quality of spine health care. From the first consultation to the time our patient leaves our back pain clinic, we make every effort to put them at rest. We provide individualised treatment and have created an environment that fosters each individual's achievement in their quest to conquer their back pain.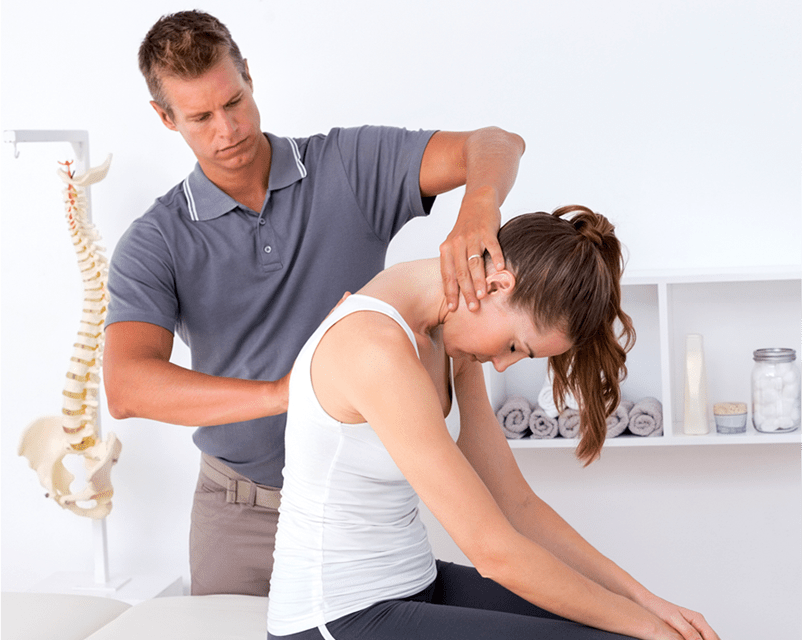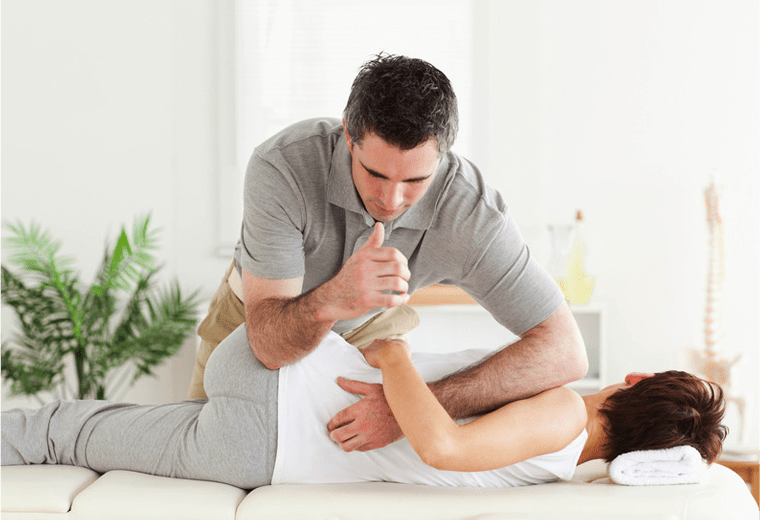 How Chiropractic Care Can Assist you?
Our chiropractors have significant training in the prevention, examination, diagnosis, and treatment of spine, muscle, and nerve system disorders. They propose a course of treatment without surgery or drugs to assist reduce pain and improving function, including manipulation, dry needling, cupping, soft tissue therapy, exercise, modalities, rehabilitation, and patient education. Our chiropractors are also educated to provide dietary counselling and make injury prevention recommendations.
Chiropractic training in spinal manipulative treatment enables chiropractors to perform adjustments to the vertebrae of the spine utilising highly skilled and precise motions, restoring joint mobility and improving function with providing ease on back pain problems.
In What Situations Is Chiropractic Care Necessary?
You should consult our chiropractor within two days of experiencing discomfort or difficulty with your back pain. If you are having difficulty sleeping, sitting, or walking due to discomfort, we urge that you consult our chiropractor as soon as possible. A reference is never required to visit our chiropractor. The sooner you visit the better your chances of a complete recovery. Occasionally, minor issues might develop into major medical concerns that have a substantial influence on your life.
Chiropractors are your first point of contact and may assist you throughout your rehabilitation. Patients who have been without chiropractic therapy for an extended period of time may choose to seek a second opinion from a chiropractic practitioner if their current medical therapies are ineffective.
What Can You Expect During Your Visit?
A visit to our chiropractor would be essentially similar to any other health facility appointment. Let's understand how our chiropractors would move forward with the appointment:
You will be prompted to brief out your medical history for a better understanding of your health.
Then our chiropractors will introduce themselves and enquire more about your ailment and history if you have any. And they will be making additional remarks based on your responses.
The doctor will explain the informed consent to the process of ensuring that you completely understand the diagnosis, treatment choices, and expected results of the therapy.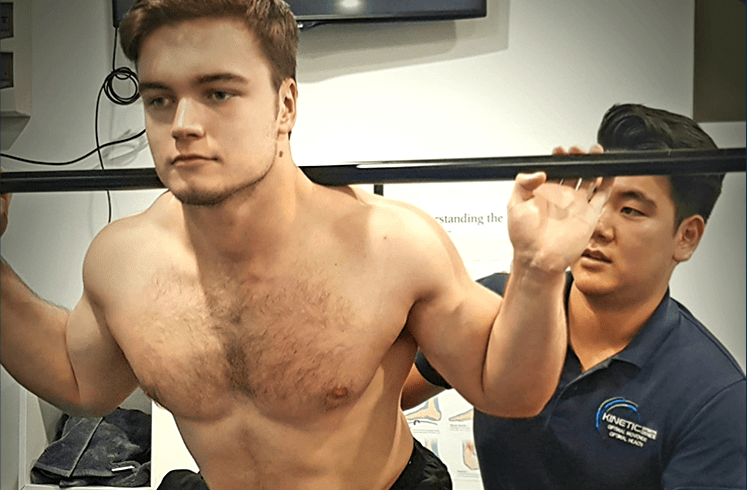 Chiropractic Care
Tailored manual hands-on therapy and techniques to assess and treat the cause of the problem, rather than focusing on hiding the symptoms.
Dry Needling & Cupping
Dry needling and cupping restores normal movement and stimulates the body's natural healing mechanism
Postural Correction
Poor posture can be a cause for many pain & injuries both at works and in sports. We use a range of techniques to help correct the causes and ease pain.
Team Wellness Workshops
We offer programs designed to promote better movement, posture and happiness for your employees.

Then a physical examination will be conducted by our chiropractor, which may include touching or palpating certain regions of your body. Additionally, they will examine for neurological signs that might indicate nerve damage.
In certain circumstances, an x-ray or other imaging is recommended. This may involve some physical examinations such as bending to one side and then the other, assessing your reflexes, and/or moving your arms and legs. Depending on the severity of your symptoms, you may be requested to wear a gown throughout the examination and treatment.
Once the examination gives out the doctor information on the source of the issue. Our doctors will deliver a diagnosis after they have acquired all of this information. If the doctor feels that the condition is being caused by anything beyond the area of chiropractic therapy, he or she will recommend you to a specialist or another health care practitioner.
And finally, the doctor will propose and discuss a treatment plan with you, which will include the number of required visits. Once you have a firm grasp on your treatment plan and are confident about proceeding, the doctor will treat you, which may involve an adjustment. Generally, adjustments are conducted on a chiropractic table, which is similar to a massage table. If you are unable to tolerate an adjustment, the chiropractor will treat you with other techniques.
The chiropractor will also assist you in determining the aetiologia of your issue, whether it is due to bad posture, a repetitive strain injury, or something else entirely. They will prescribe a variety of activities and lifestyle recommendations to complement your treatment strategy. The objective is to get you well as quickly as possible and to keep you well.
Book Your Appointment Today
Chiropractic therapy is beneficial for everyone, from elderly to pregnant women and athletes. Anyone with spine, muscular, or nervous system problems may benefit from chiropractic care. Chiropractors may treat back pains, or any other kind of pain or injuries caused by everything from repeated strains, sprains, accidents, or sports. And chiropractic care may also assist in the healing process of your muscles, tendons, ligaments, and nerves. If you live nearby Chatswood region then discover how our chiropractors can assist with back pains and injuries by calling Kinetic Sports Chiropractic at 0433 922 206.