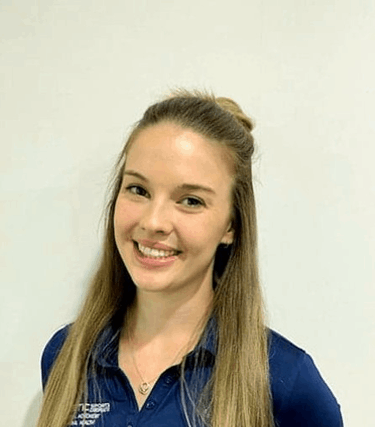 Dr Nicole Loveridge
Dr Nicole Loveridge is an energetic and compassionate chiropractor who graduated with a postgraduate Masters of Chiropractic from Macquarie University after completing her undergraduate Bachelor of Sport & Exercise Science at University of Technology, Sydney. Her understanding of biomechanics and keen interest in a variety of sports and activities drives her passion for addressing pain and improving function. Nicole believes that there's more to health than an absence of pain and similarly that there's more to chiropractic than purely adjustments and caring for only the spine. As an advocate for small steps and changes towards reaching bigger goals, she loves to help clients along their journey to being their healthiest, happiest self.
Always eager to build knowledge and skills, Dr Nicole is excited to continue adding assessment and treatment techniques to expand her range of practice. Born and raised in Sydney's Hills District, Nicole is looking forward to meeting and serving members of Macquarie Park, Eastwood, Pymble, Lindfield. When not at the clinic, Nicole can usually be found either lifting weights in the gym, riding her motorbike or walking her dogs. Macquarie Park physiotherapy, North Ryde physiotherapy, Physio in Macquarie park, Physio in Ryde, Shoulder pain Physio, Neck pain physio, knee pain physio, macquarie park physio, eastwood physio, epping physio
our team

Our team of talented Chiropractors, Physiotherapists and Massage Therapists create strategies that improve your life and get you performing at your best. We don't want to just treat symptoms, instead focus on fixing the cause of your issues. We optimise this and our team have worked with a wide range of individuals and athletes.