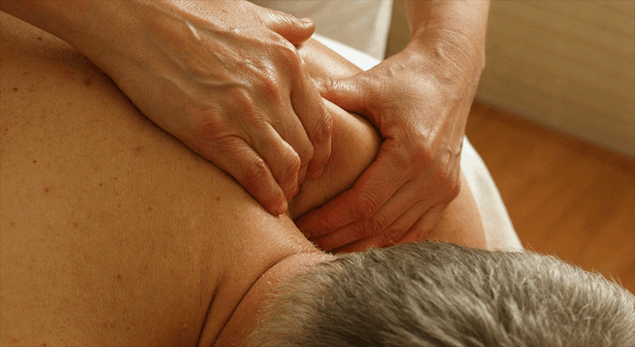 Our Remedial massage therapist can help reduce pain, muscle tension, decrease stress/anxiety and improve mobility.
Get The Best Therapeutic Massage & Remedial Massages
A therapeutic massage is intended to relieve stress and improve overall well-being. Having therapeutic massage and remedial massages are a very effective form of massage which stimulates the skin and neurological system while simultaneously relieving mental and physical stress. Massage therapy may provide a variety of advantages. Massage therapy may assist to improve overall health, induce relaxation, and alleviate tension caused by mental stress, among other things. A therapeutic massage session from Kinetic Sports Chiropractic clinic could promote a feeling of serenity and well-being by enhancing the production of feel-good hormones in the body. It is possible to enjoy therapeutic massages on a regular basis in order to maintain relaxation and good muscular condition. Treatment with therapeutic massages may be very beneficial for many ailments, and massage therapists at Kinetic Sports Chiropractic clinic are trained to provide it.
Our Other Services

Kinetic Sports Chiropractic utilises evidence based approaches to provide a world class service. We focus on treating the cause and not the symptoms so that you can perform at your best. We tailor all our services and treat a variety of people from elite level athletes to your every day person.
Chiropractic Care
Tailored manual hands-on therapy and techniques to assess and treat the cause of the problem, rather than focusing on hiding the symptoms.
Dry Needling & Cupping
Dry needling and cupping restores normal movement and stimulates the body's natural healing mechanism
How Can Our Therapeutic Massage Help You?
Relaxation may be achieved by the mobility of soft tissues, which is called therapeutic massage. Therapeutic massages and remedial massages employ a variety of proven methods to provide a therapeutic impact. Stress reduction, pain reduction, and a feeling of tranquillity and well-being are all possible outcomes of a therapeutic massage.
Massage therapy has the potential to provide a variety of physiological effects that are beneficial to the body. Physiological consequences include a decreased heart rate, increased blood circulation and warmth, and activation of sensory receptors, among other things. Soft tissue stretching and loosening techniques performed during therapeutic massage may also assist to increase mobility around joints by stretching and loosening soft tissues.
Our massage therapists at Kinetic Sports Chiropractic clinic have a wealth of knowledge and expertise in a variety of methods to improve your general well being and remove the knots and stress from your tired body.
Book Your Appointments Today!
A therapeutic massage is intended to promote relaxation and reduce stress. Massage therapy can be used to decrease stress, enhance blood circulation, and alleviate pain, among other things. At Kinetic Sports Chiropractic clinic many different methods are employed in therapeutic massage, including effleurage (gentle, long stroking movements at the beginning of a massage), kneading, lymphatic drainage, picking up, and skin rolling, to name a few examples. Therapeutic massages may be used on a regular basis to help alleviate negative feelings such as stress, anxiety and depression, and they can also assist to maintain the condition of the muscles.
To make an appointment for a therapeutic massage near me or a chiro nearby then please contact the Kinetic Sports Chiropractic clinic through email at info@kineticsportschiro.com.au or by phone at 0433 922 206.