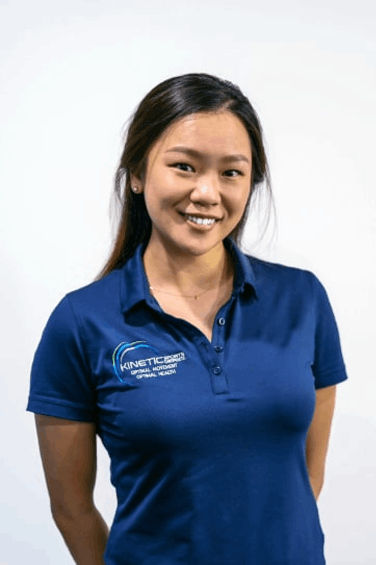 Dr Eva Lee
Eva is an enthusiastic and compassionate Chiropractor who has graduated with a Bachelor's in Medical Science at UNSW and Master's in Chiropractic from Macquarie University. Eva speaks fluent Mandarin as her second language. Her knowledge of biomechanics and preventative approaches has allowed her to treat musculoskeletal conditions, postural imbalances and injuries. Eva incorporates her assessments and management with strong evidence-based approaches. She emphasises a combination of muscle release techniques, chiropractic adjustments and rehab plans to optimise patient outcomes and functional movements. Eva acknowledges that everyone has different conditions; and she will personalise each treatment plan to achieve their goals.
Eva is your typical Generation Z girl, she enjoys the café hopping, movies, Netflix and chill. She also takes an interest in Yoga, Pilates and Pregnancy care. Eva works closely with local health professionals such as yoga & Pilates studios, gyms and personal trainers in order to provide the best patient care. Eva lives close to the Northern/Inner West suburbs and she is ecstatic to be bringing Kinetic Sports Chiropractic to the local community; to help and educate people from office workers to pregnancy women and kids.
our team

Our team of talented Chiropractors, Physiotherapists and Massage Therapists create strategies that improve your life and get you performing at your best. We don't want to just treat symptoms, instead focus on fixing the cause of your issues. We optimise this and our team have worked with a wide range of individuals and athletes.