Prescription Rehabilitation Exercise
Prescription Rehabilitation Exercise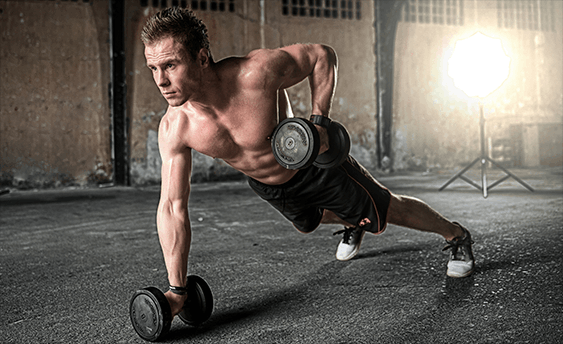 Prescription Rehabilitation Exercise
We focus on treating the entire body from head to toe so that you can create a better mind-muscle connection.
Prescription Rehabilitation Exercise Tailored to Your Specific Needs
Kinetic Sports Chiropractic clinic's in-depth prescription rehabilitation exercise and the development of individualised exercise programmes are critical in returning you to full fitness and function. Specific tailored exercises for back pain are given to help you get relief as quickly as possible and to help avoid other issues from occurring.
Rehabilitation at gyms with personal trainers often consists of strength and endurance building activities, as well as cardio vascular training and exercise prescription. Many personal trainers do not have any type of formal medical training or education. As a result, they may not be the most qualified individuals to prescribe workouts to customers who may be suffering from ailments or who are returning to the gym after a back pain.
In addition to reducing pain and inflammation during the early phases of therapy, Kinetic Sports Chiropractic clinic believes it is critical to offer patients with a facility that can meet all of their requirements as they transition from treatment to rehabilitation.
We have designated clinical spaces to give patients with more comfort prescription rehabilitation exercise to provide adjacent treatment rooms for therapy and exercises. We have a specialised range of equipment to support the use of physical therapy, as well as aerobic and anaerobic training equipment to aid in the development of strength and endurance.
Our Other Services

Kinetic Sports Chiropractic utilises evidence based approaches to provide a world class service. We focus on treating the cause and not the symptoms so that you can perform at your best. We tailor all our services and treat a variety of people from elite level athletes to your every day person.
Chiropractic Care
Tailored manual hands-on therapy and techniques to assess and treat the cause of the problem, rather than focusing on hiding the symptoms.
Dry Needling & Cupping
Dry needling and cupping restores normal movement and stimulates the body's natural healing mechanism
The following are the exercises included in these programmes:
Strengthening Your Muscles
Strength training is the use of body weight, equipment, or resistance exercises to generate muscular contraction. This results in the development of muscle strength in a specific region. Exercise may be utilised throughout an injury; for example, if you have an injured joint in your upper extremity, you can concentrate strength-training efforts in your legs to keep your body active until your damaged joint has regained adequate range of motion. It is usual for muscle strengthening to begin as soon as possible after an injury, in the form of pain-free isometric (static) activities, and to continue throughout the healing process.
Exercise that is aerobic in nature
Running, walking, jogging, and cycling are examples of cardio-aerobic exercise that may be performed at various intensities ranging from low to high depending on the purpose of the exercise program. These activities are very beneficial in keeping the body active when suffering from an injury, and they may be adapted to your specific ailment depending on whether you need non-weight bearing, moderate weight bearing, or full weight bearing activity.
Contact Kinetic Sports Chiropractic clinic