Book a Relaxing Massage Session in Macquarie Park
No one can deny the benefits associated with massage. It has been a part of our lives. Though in this busy schedule, we hardly get time for this. But as far as overall wellness is concerned, it stands essential. A massage session by a recognised and reputed professional is going to get you rid of pain, swelling, cramps, fatigue, and tension that develop with time and work. At Kinetic Sports Chiropractic in Macquarie Park we recommend people include massage sessions in the daily regime to help keep them happy and free from any injury.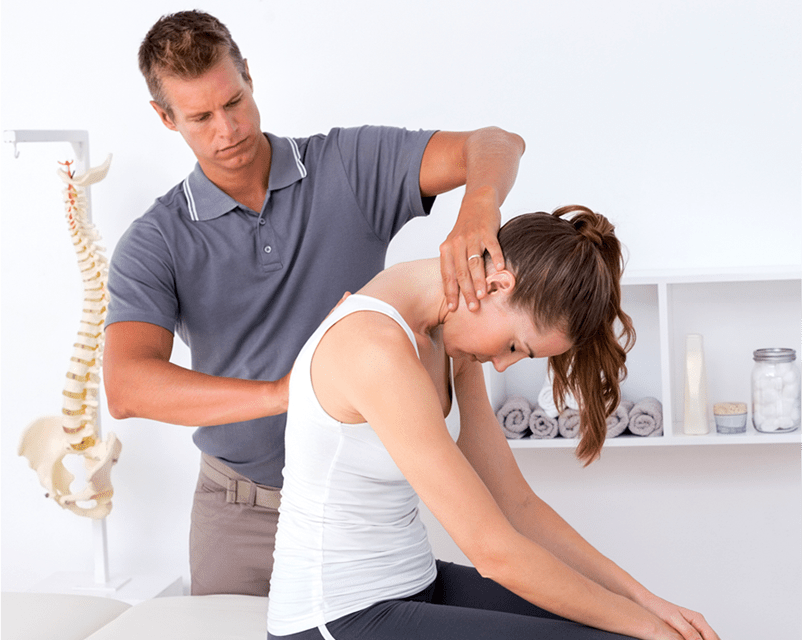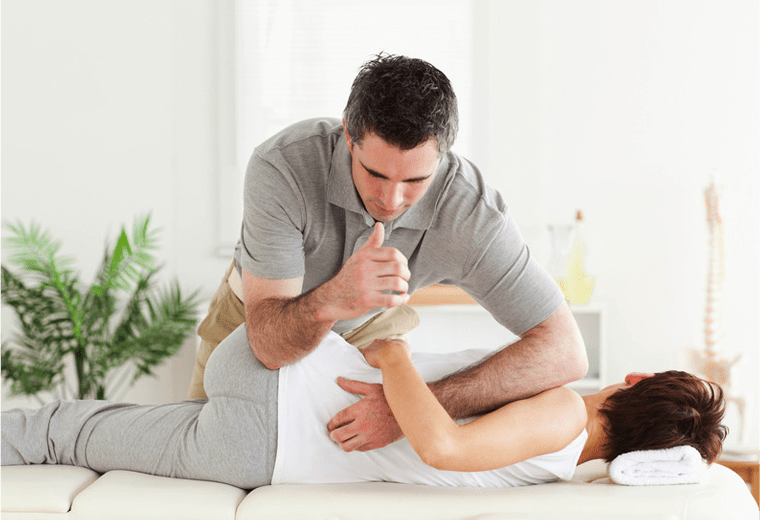 About Kinetic Sports Chiropractic
Kinetic Sports Chiropractic is a NSW-based healthcare and wellness centre catering to different services related to overall physical wellness. With a team of experienced, well-trained, certified chiropractors, massage therapists, and physiotherapists, we create strategies that best fit your lifestyle and health to improve your daily performance and body actions.
At our centre, you would see the experts addressing the root cause of the problems. We cater to massage services in different parts of NSW like Epping & Ryde and Macquarie Park.
We are one of the reputed names in the segment and are known for catering to massage services with an evidence-based approach. Our tailored services have been a great hit amongst the different segments of people- athletes, gym-goers, businessmen, and everyday persons irrespective of age.
At Kinetic Sports Chiropractic, we take all measures to help you feel relaxed by giving you an all-new vigour. Please book an appointment with us at our Macquarie Park-based massage clinic. This holistic care will take care of the following:
Pain related to posture
Back and neck pain
Muscle aches and pain
Chronic complaints
Tension and Fatigue
Muscle Spasms
Imbalances and Immobility
Age-related problems
We cater to different massage services and are segregated under three broad classifications. These are:
Remedial Massage
Sports Massage
Relaxation Massage
All these massage sessions are properly designed and are aimed at promoting flexibility and preventing injuries, muscular strains by assisting healing.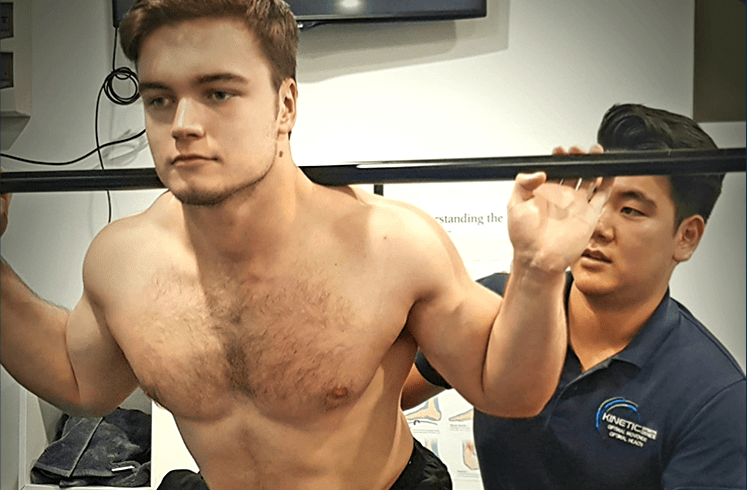 Chiropractic Care
Tailored manual hands-on therapy and techniques to assess and treat the cause of the problem, rather than focusing on hiding the symptoms.
Dry Needling & Cupping
Dry needling and cupping restores normal movement and stimulates the body's natural healing mechanism
Postural Correction
Poor posture can be a cause for many pain & injuries both at works and in sports. We use a range of techniques to help correct the causes and ease pain.
Team Wellness Workshops
We offer programs designed to promote better movement, posture and happiness for your employees.
Benefits of Massage

There are several benefits associated with massage. We cater to different massage services in sessions of varying time duration ranging from 30 minutes to 90 minutes. The benefits of going for a massage session are as follows:
It helps in loosening the tight muscles of the body.
It assists in mobilising the stiff joints.
In athletes, massage sessions help in improving the healing ability and

reducing the discomfort that comes along during recovery phase post-training.
It stimulates the recovery power and shortens the recovery time.
It helps in improving the body metabolism and body immunity.
At Kinetic Sports Chiropractic, we recommend people to go for a massage every 2 to 4 weeks for the best result. Also, for the best result, these sessions would be fruitful only if it is taken in conjunction with a Chiropractor's prescription.
In addition to the above-mentioned benefits associated with a massage session, there are other advantages as well. These are:

Massage would help address shoulder, back, neck aches and pain.
It would help relieve a person from migraine and headaches.
It helps in mobilising the musculoskeletal movement.
It helps in correcting the posture in case of any postural imbalance or any problem.
If you are looking for any massage service in Macquarie Park or Ryde, contact us. We are always there to offer you the best services—bank on our therapists and masseurs for the ultimate result. We are a team of experts assuring you of safe implementation, effective and relaxing outcomes. Our experts identify the issue and apply the techniques accordingly.
Call 0433 922 206 for more details or to book an appointment. Do you want us to ring you back, fill up the details? Our representative from the Macquarie Park-based chiropractic clinic will get in touch with you at your convenient time.